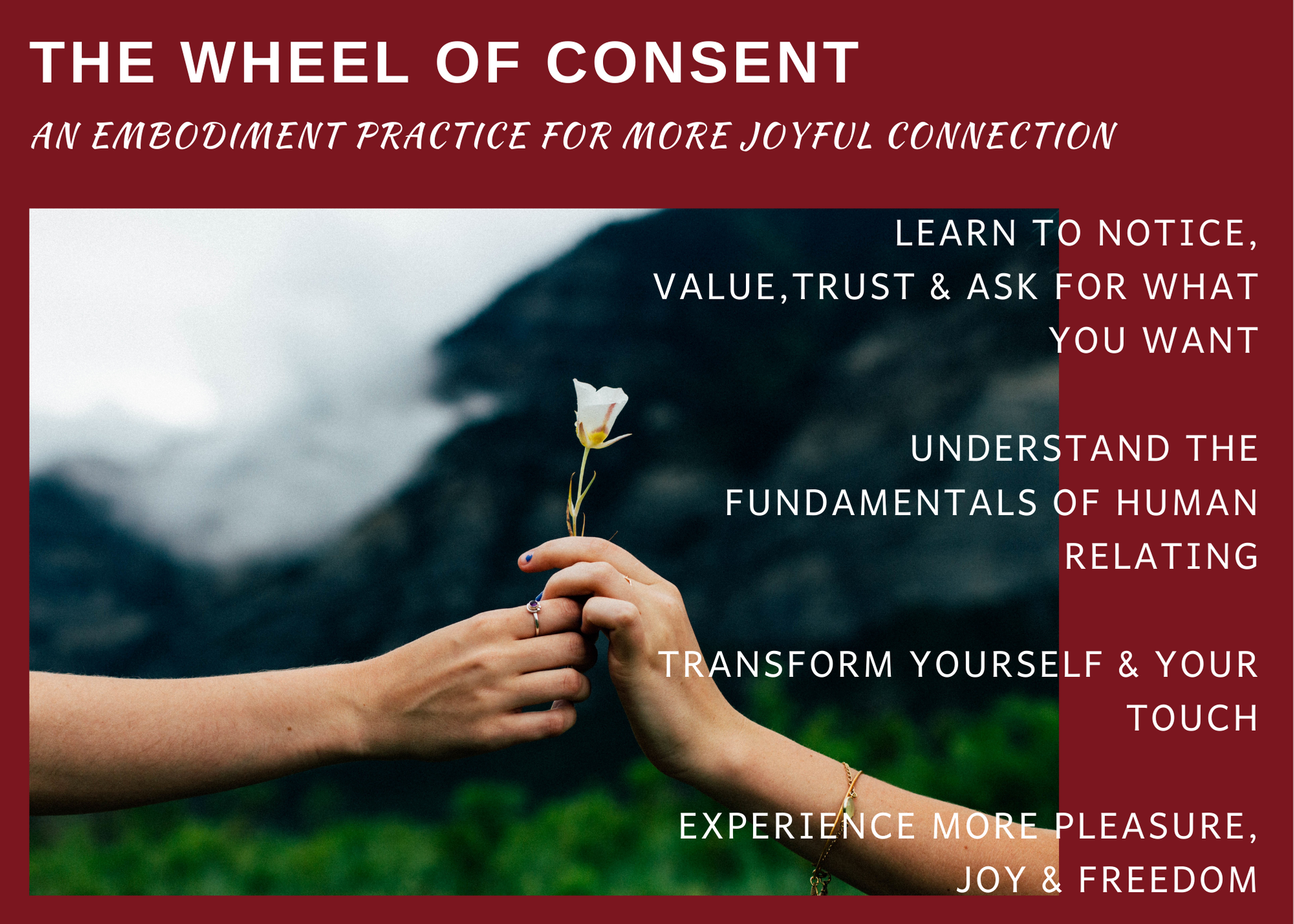 The Wheel of Consent is a simple and powerful tool to improve the quality of your relationships. During these challenging times, many of us are feeling lost, depressed and isolated. We need touch and joyful connection but we may not know how to get it. We need tools to better communicate what we want and need, to build true intimacy and connection in order to heal and thrive.
It provides a new way of thinking and a language to create clear agreements and richer connection. It's nuanced enough to include awareness of embodied and systemic oppression, is trauma-sensitive, and simple enough to teach to children.
This is truly a foundational practice for all human relating. It's for anyone interested in learning more about themselves and improving the quality of their connection – personal and professional, with lovers, friends, parents, children or colleagues. No prior experience is necessary.
Join certified Wheel of Consent facilitators Amy Weissfeld and JoJoBear for this powerful 6 week online embodied experience. 6 Sundays in a row starting 10/31 and running till 12/5. 10am – Noon Pacific Time / 1-3pm Eastern Time / 6-8pm London Time
$350 USD per person. Or $550 for two. Payment plans can be accommodated
To Learn More & Sign up today: https://www.joyfulselflove.com/online-wheel-of-consent-workshop
Founded by Dr Betty Martin, here's a link to more info in the NYT.