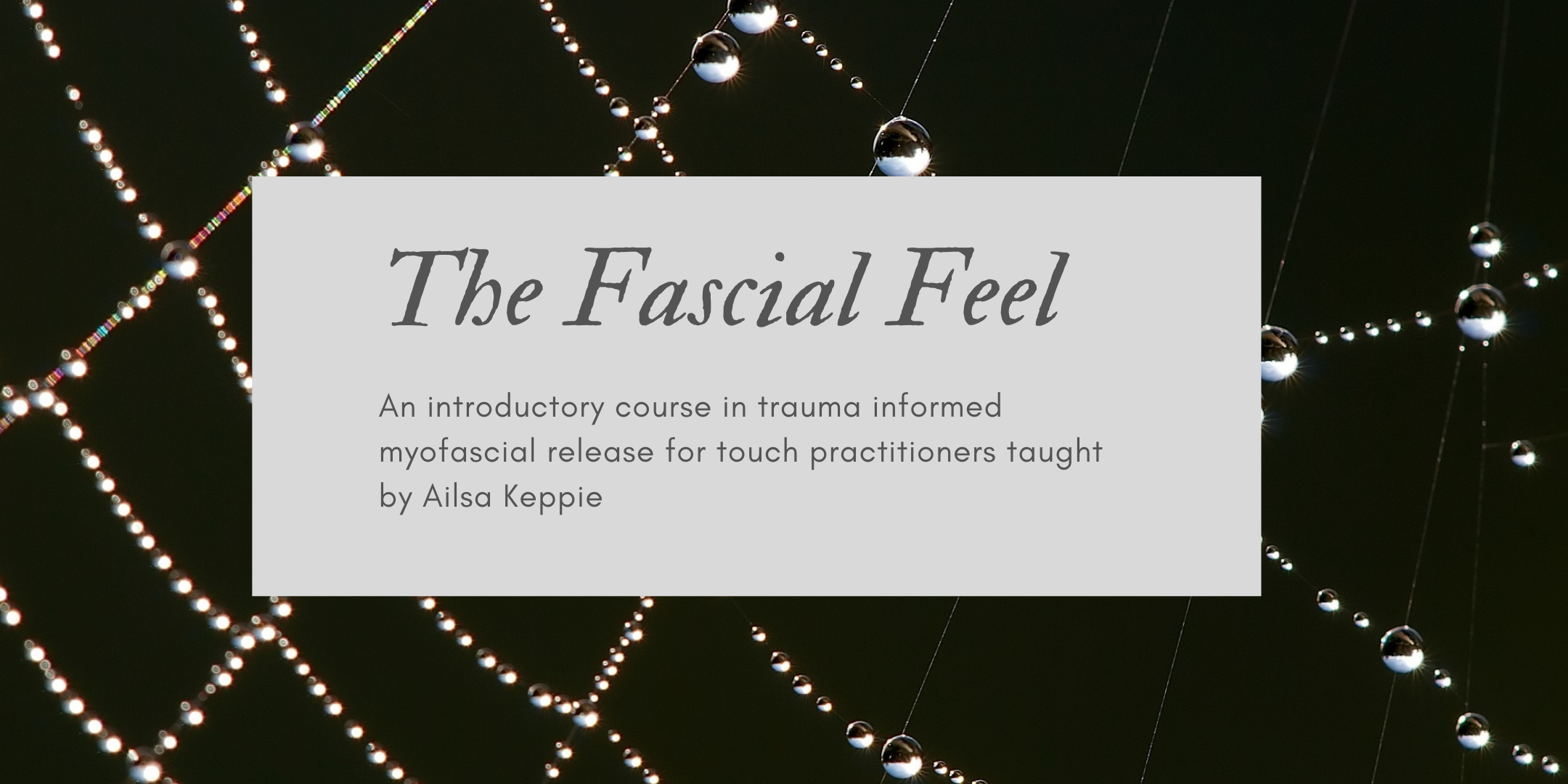 Online: Nov. 12-15th (4 hours per day – cost is reduced to $400)
Tickets here:
https://www.eventbrite.com/e/169784611343
contact: [email protected]
**This course is a pre-approved elective for the SSE program
What this course offers:
Myofascial release is a way of connecting to the body in a profound way. Taking this course as a therapist you will learn and experience ways to engage with the fascial tissue at the restriction or barrier, and learn to allow change, softening and releasing to happen. This physical and energetic communication between practitioner and client, and between the cells of the client's own body, facilitate transformation and release of old patterns, toxins and beliefs that have held the body prisoner to pain and restrictive forces, sometimes for years.
This light, gentle but profoundly effective technique will greatly enhance your skills as a bodyworker, and give you powerful options in your work with clients. Even your awareness of your own somatic tension will increase, as you touch in to the wisdom of the body. If you have found myofascial release challenging in the past, this course will help you to feel confident as a practitioner and in communicating the benefits to your patients.
A trauma informed approach:
Anxiety, depression and trauma all have an effect on the body and the nervous system. Touch provides a clear and direct pathway to the adhesions, misfirings and crossed wires they create. It also offers the possibility to realign the Autonomic nervous system towards a neuroception of safety and establish an embodied sense of wholeness and health.
Fascial Touch also gives access to holding patterns that, once recognized and acknowledged, can slow the speed of anxiety, the weight of depression and the immobility of trauma. Unwinding the fascial restrictions restores the essential movement of the being that dwells within the body.