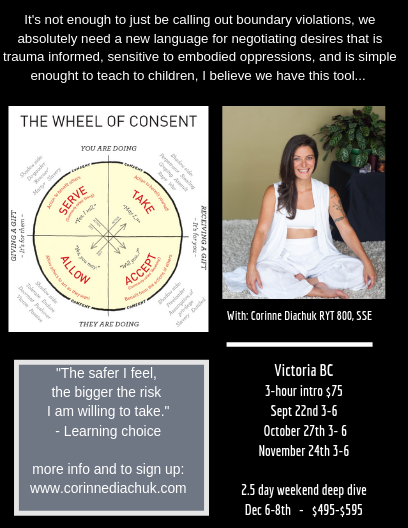 In this 3-hour, afternoon session, you will get a glimpse into the powerful magic of the Wheel of Consent.
The Wheel offers a model of interaction that is based on exchanges of touch. It sheds light on troublesome and confusing interactions and clears them up. It turns out to describe the fundamental dynamics of most human relating. Learn to notice, value, and communicate your desires!
$75 is the suggested price, and no one will be turned away. Pay full price if you can, so others can attend on a sliding scale.
Any fee paid towards this intro class will be applied to the 2.5 day workshop in December should you choose to attend.