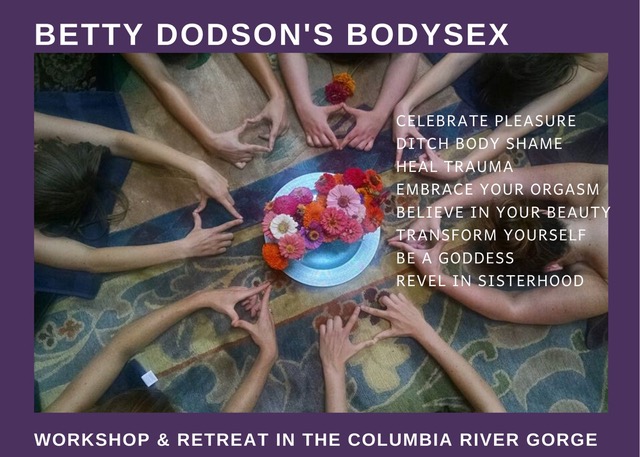 As featured on Netflix's Goop Labs with Gwyneth Paltrow's, Episode 3 – the Pleasure is Ours. This retreat is a place to celebrate pleasure & ditch body shame in authentic sisterhood. An opportunity to feel whole, loved and beautiful. And the start to living confidently and passionately.
Do you sometimes struggle to feel beautiful or worthy? Do you find it hard to fully embrace pleasure, even though you want to? Do you long to experience authentic sisterhood? Come unlock your power, your pleasure, your orgasm – and transform your life.
This retreat is held in a private, beautiful home in the Columbia River Gorge, with no more than 8 vulva-owners. If you're seeking more joy, connection and passion in your life, this will be the most powerful thing you do for yourself all year!
Join Amy Weissfeld, Certified Somatic Sex Educator, School of Consent Facilitator and Bodysex Instructor this Nov or July. Embrace yourself and join us in this sacred circle.
From $450 per person with add-ons for lodging, the magic wand and betty's barbell.
Sign up today: https://www.joyfulselflove.com/bodysex-workshop – This workshop will sell out!